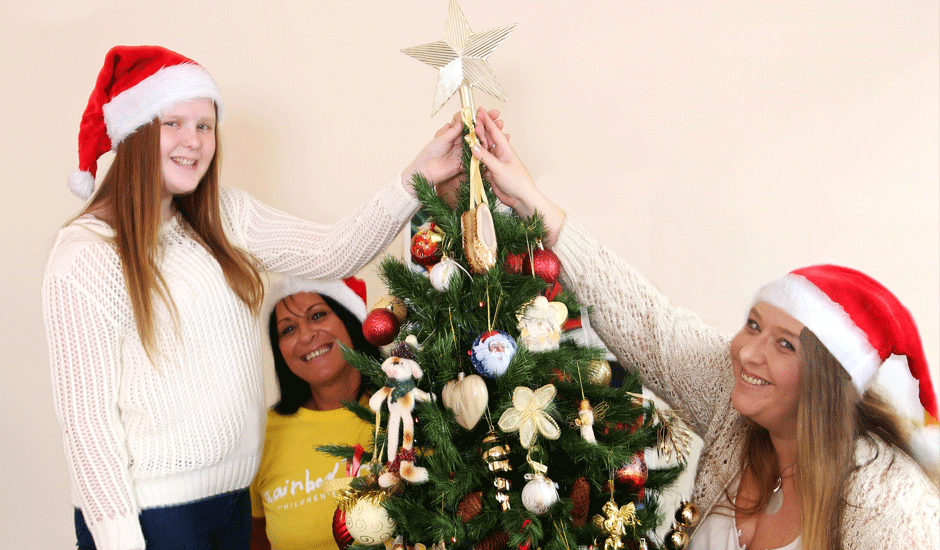 Meet the Shaw Family
Kia has battled health problems since birth. She has a genetic disorder that's so rare it even took doctors seven years to fully understand.
Those years involved regular trips to the hospital with several illnesses (some life threatening) tests and visits to different specialists. The emotional and financial strain on the family was enormous. Mum, Carol, had to give up work and couldn't afford a mortgage on just dad, Dean's wage. They continued to juggle their busy lives with Kia and her older brother, Brayden.
Kia needed a bone-marrow transplant after an intense course of chemotherapy, during which she lost all her hair. She had to spend 42 days in hospital isolation.
After the transplant, Kia and her mum were kept in semi-isolation throughout Christmas to reduce the risk of Kia picking up potentially fatal infections. Rainbow Trust Family Support Worker, Carol, met the family and immediately began supporting them. Carol was someone else to talk to, someone for Kia to have fun with, and a different voice in the house which reduced the pressure on mum.
"From the minute Carol walked in she gave us a new lease of life."

"As life got easier, just having someone come in and say, let's go to the park, gave me strength. Knowing there was someone looking after Kia or even hearing another voice in the house gave me much needed relief." Carol spent time with Kia making Christmas cards, which led to Kia winning the Rainbow Trust Design a Christmas Card Competition.

"Christmas was quiet that year," says Carol. "It had been quite the eye opener. It made me realise what Christmas was really about. Not gifts under the tree, not shopping, but everyone at home together and Kia with us."
For so many Christmases the family had wondered if it would be Kia's last. Despite the isolation, having Kia home meant more to the family than a Christmas tree surrounded by heaps of gifts.
Kia is now 16, and although she has had more operations, the family is looking forward to her future. "This is her time to shine and grab a bit of life. It's a new chapter that we are all excited about," says mum.
Now when I sit back and watch her putting that star on the tree, I realise how far we've come.
Every Christmas since the transplant, the family takes out their decorations, puts them up and let's Kia put the star on top of the tree. Mum says, "I realise another a year has gone. How did we get here? Each year is an unbelievable feeling, knowing we're another year along."