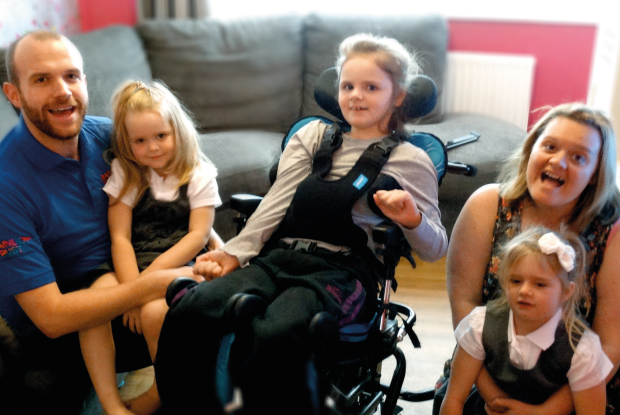 The Brookshaw family
Isabel is eight years old and has an undiagnosed condition which affects her brain. Sean has supported her family since October 2013. He supports her parents and Grandma giving them respite from the hospital when Isabel has to stay in for a long periods of time.
Previously, Sean helped the family move house, helped Isabel get ready for the day and took her sisters, Eden and Katie to school. Now Sean spends time at the family home playing with them but is also there for Andrea, her mum, for someone to talk to. Sean joined the family for trips over the summer holidays including a day out to London.
You might also like
Tilly-May was born with part of her brain missing. She also has Cerebral Palsy and is blind.

Read more

We provide a range of support to parents from diagnosis through treatment and beyond. We support the whole family both emotionally and practically.

For parents